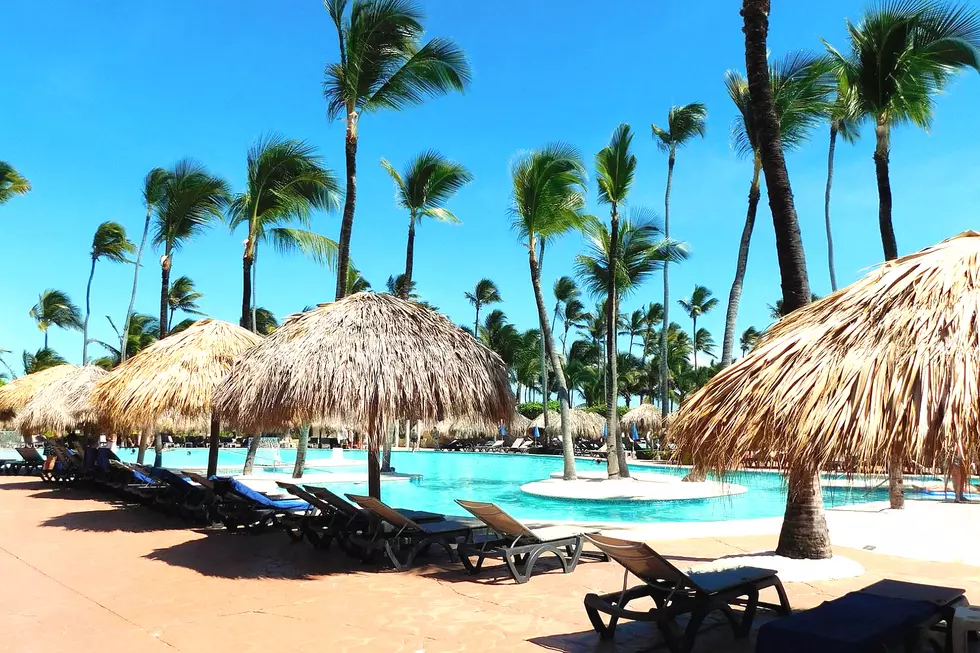 10 Easy Steps Texans Can Take to Prepare for a More Fun Vacation
Photo by: Rudy Fernandez
Are you thinking about going on vacation? Have you started making plans? Do you know what you'll need to make your adventure hassle-free? Do you have a backup plan? Is your vehicle in shape to go on a long road trip? Have you thought about your pets? As I prepare for the Rudy Cruise of 2024, I too am making plans.
LOOK: Fond Memories From Past Rudy Cruises off the Coast of Galveston
Having 14 Rudy Cruises under my belt, you would think I have a foolproof plan put together. The truth is my foolproof plan didn't come together until one certain vacation when anything that could go wrong, did. Texas weather played a big part in it. The Texas summer heat took its toll on my home and vehicle.
I never thought turning off the HVAC system at my house would take its toll on the AC unit, water heater, and indoor plants. The Texas heat also took its toll on the family vehicle while driving around the state.
Since then I have decided to share and publish my easy 10-step plan for prepping for my next Texas vacation. Some of these are just common sense. Remember, fit and adjust these to your lifestyle. Here we go.
#10. Shop for dry good groceries in the weeks prior to your vacation. Consider purchasing travel-size deodorant, toothpaste, and other hygiene items you'll need for the trip.
#9. Start making arrangements for your pets. Where will they be staying and who will be caring for them? In addition to that, think about your plants and any other living things inside your home.
#8. Prepare your house before leaving, cleaning out the refrigerator, throwing out leftovers, doing the laundry, emptying ALL trash cans, and adjusting the thermostat to 79 degrees. If you have automatic timers on lights, set them. Take several walks through the house with this list at least two to three days prior to your departure. Finally, pay your utility bills. There is nothing worse than coming home to a house with no water or electricity.
#7. Ask someone to check on your place while you're gone. I always use a house sitter. That way the house looks lived in, because it is. The house sitter can water the plants, feed the pets, bring in the mail, and pick up the paper from the lawn.
#6. Check your credit cards and important papers prior to the vacation, and double-check your credit limits on credit and debit cards. Check and secure insurance cards for your car, health, and life. If you can afford it, I recommend travel insurance because it covers the unexpected. Clean out your wallet/purse, and pare down to the basic cards and some cash.
#5. Be sure your prescriptions are filled and that they all have the proper labels. Make a list of all the medicines you take and make a copy of the list, keeping one on you and the other with your important papers/passports.
#4. Get in shape. Yep, I said it. This starts a month or two before the vay-cay. I have a quaint little walking trail I have devised, around my credit union on Buffalo Gap Road. I go for a stroll, making 10 to 15 laps in the evenings to shore up my cardio system. The JAMA (Journal of American Medical Association) says more and more Americans end up in emergency rooms during their vacations, simply because vacationing can be strenuous.
#3. Picking and packing your wardrobe, shoes, jewelry, and accessories. If you'll be wearing new clothes, shoes, or accessories, wear them at least a couple of times before going on vacation to ensure comfort and fit. New shoes should be broken in long before the vacation.
#2. Your form of transportation needs to be completely checked out. From belts to tires to oil and gas, have the car ready for a road trip. If you're flying, arrange for transportation to and from the airport (cab, family, or friend). If you're traveling with children, I've found that a couple of coloring books and crayons keep kids busy.
#1. If your trip includes time away from work, check with your employer and co-workers, and let everyone know you're going to be OOO (Out Of Office).
Every year it's been the same routine. I run around getting everything ready to go, so everyone will have a more enjoyable vacation. Try these steps. They've worked for me and I know they'll work for you. Happy travels, y'all.
LOOK: Here are the 50 best beach towns in America
Every beach town has its share of pluses and minuses, which got us thinking about what makes a beach town the best one to live in. To find out,
Stacker
consulted
data from WalletHub
, released June 17, 2020, that compares U.S. beach towns. Ratings are based on six categories: affordability, weather, safety, economy, education and health, and quality of life. The cities ranged in population from 10,000 to 150,000, but they had to have at least one local beach listed on TripAdvisor. Read the
full methodology here
. From those rankings, we selected the top 50. Readers who live in California and Florida will be unsurprised to learn that many of towns featured here are in one of those two states.
Keep reading to see if your favorite beach town made the cut.