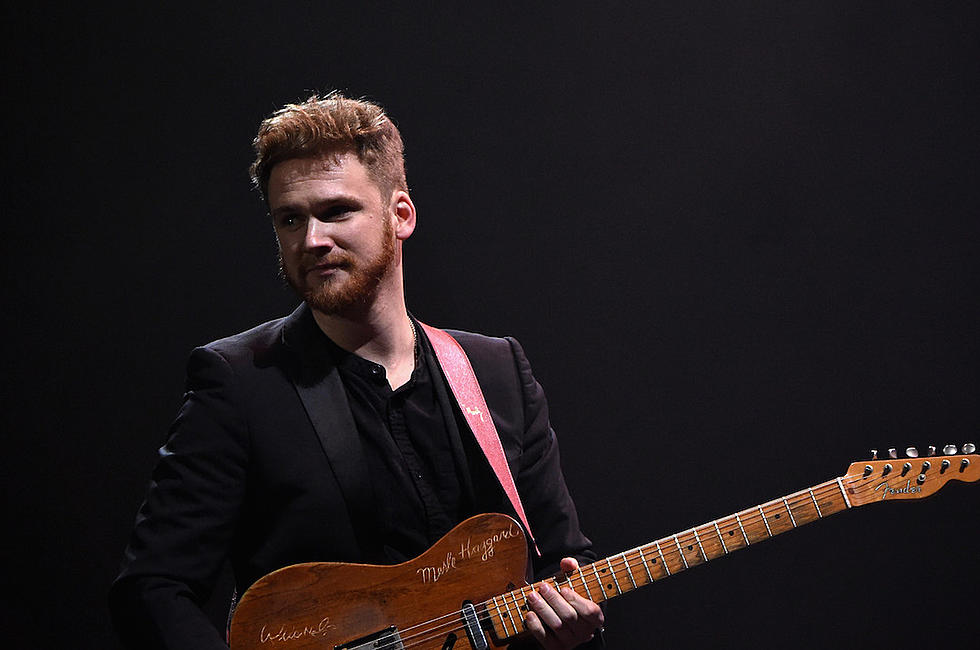 Ben Haggard and Girlfriend Jeyda Beyzade Welcome Baby Boy After Complicated Delivery
Rick Diamond, Getty Images
Country musician -- and son of Merle Haggard -- Ben Haggard and his girlfriend, Jeyda Beyzade, welcomed their first child, Liam James, on June 29, after announcing the pregnancy in November of 2017. While the couple is happily enjoying new parenthood now, their rocky delivery brought serious complications, and Beyzade says that she nearly lost her life.
In a Facebook post, Beyzade explains that she went through 35 hours of natural labor before receiving an epidural and having labor induced. "I woke up from a nap and and suddenly I was having a horrible side effect in my upper back," she recalls. "It felt like I had broken my spine. I couldn't move or turn my head." Beyzade was rushed into an emergency C-section, but unfortunately, the complications didn't stop there.
"I completely lost it," she writes. "I was yelling for help in the middle of being prepped, saying I couldn't do it anymore and I needed someone to hold my neck. Suddenly, they gave me all types of drugs without me knowing what was going on, and I was completely dazed and panicking."
The sounds in the room began fading in and out, and Beyzade even told Haggard that she was dying. "I remember thinking, 'Ben's going to be on his own with this baby that I'll never get to hold or see,'" she goes on to say.
At that point, however, Beyzade received a new reason to keep fighting: She began to hear her baby cry. With the help of Liam, and the sound of Haggard talking to her, Beyzade finally turned a corner and began to improve. "I really believe that the love I heard from [Haggard] and the love I have for my baby boy pulled me through," she says.
While baby Liam is at home and well, and Beyzade is slowly recuperating from her ordeal, the family has requested some privacy to recover and spend time with family. An Instagram post from Haggard shows him holding his infant son, in a moment of peace after Liam's chaotic birth. "Our lives changed for the better yesterday," Haggard writes.
Ben Haggard is one of Merle Haggard's two children with his fifth (and final) wife, Theresa Ann Lane. Prior to his father's death, Ben Haggard was playing in his band, the Strangers, starting when he was 15 years old.